Putting you at the cutting edge of innovation
We are currently updating our programme for 2013 - watch this space!
Desalination Technology for Produced Water Applications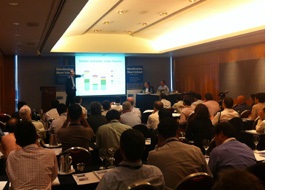 We cover your in depth questions:
Is zero discharge a viable option?
When is bigger not better?
How do you select the best technology?
Membrane or thermal?
Can desalted produced water be reused?
Is desalted produced water safe to drink?


More than just training
Get in touch with the new approaches that determine success in today's water industry
Discover new markets and opportunities
Examine the latest trends in technology and project structures
Enjoy privileged access to GWI's business insight.